Japan-Taiwan Sabo Joint Conference (Online meeting)
On February 19 and August 25, 2021, Japanese side represented by ISA (International Sabo Association), Sabo Department of MLIT (Ministry of Land, Infrastructure, Transport and Tourism) and NILIM (National Institute for Land and Infrastructure Management) and Taiwanese side represented by Soil and Water Conservation Bureau of COA (Council of Agriculture), TDPS (Taiwan Disaster Prevention Society) and CSWCS (Chinese Soil and Water Conservation Society) held a web conference. The annual bilateral technical exchange on sabo was conducted online due to the impact of the spread of the new coronavirus infection.
At the meeting on February 19, after discussions were held on how to proceed with Japan-Taiwan exchange, the Taiwanese side explained about the holding of INTERPRAEVENT 2022 in Taiwan and the 60th anniversary of the establishment of SWCB (Soil and Water Conservation Bureau).
At the meeting on August 25, the preparations for the 2022 INTERPRAEVENT were explained by Chung Hsing University, followed by both NILIM and Taipei Branch of SWCB on recent sediment disaster and countermeasures for large-scale landslides.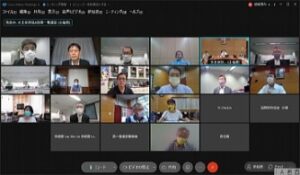 Screen shot of online meeting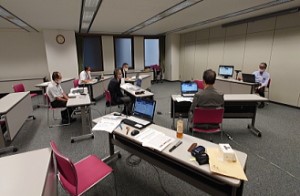 Japanese side (Sabo-kaikan bldg.)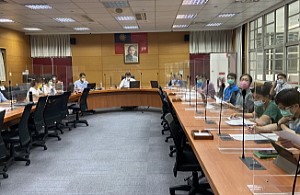 Taiwanese side (Soil and Water Conservation Bureau of COA)