The 2018 Taiwan-Japan Joint Research Conference on Sabo
Taiwan, Tainan
November 25 to December 1, 2018
The 2018 Taiwan-Japan Joint Research Conference on Sabo was held in Taiwan from 25 November to 1 December 2018 by the Chinese Soil and Water Conservation Society and the Taiwan Disaster Prevention Society etc., with 12 participants including officers of Ministry of Land, Infrastructure, Transport and Tourism from Japan.
On November 26, the 2018 Taiwan-Japan Joint Research Meeting was held at the Soil and Water Conservation Bureau, 3 topics were offered from both sides respectively, and common issues of both sides were discussed.
On November 27, the Symposium on Sediment Disasters was held at the National Cheng Kung University. In the beginning, an award ceremony on International disaster prevention contribution prize conferred on Dr. Shun Okubo, adviser of Japan Sabo Association, was held and 5 reports from Japan and 1 report from Taiwan were presented and discussed afterwards.
As a field trip, the conference members visited the landslide of Erwanping of Alishan on November 28, which was caused by the Typhoon Morakot and also the 921 earthquake museum of Taichung on Novenber 30.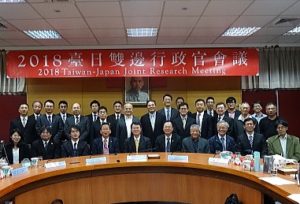 The 2018 Taiwan-Japan Joint Research Meeting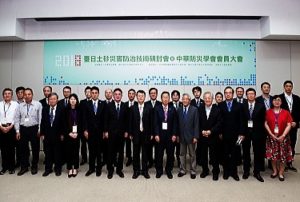 The Symposium on Sediment Disasters at the National Cheng Kung University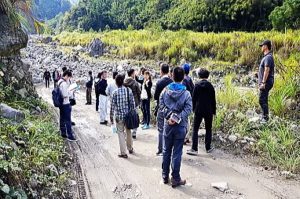 Shenmu debris-flow monitoring station of Nantou County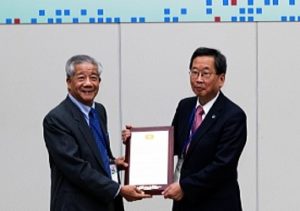 Dr. Okamoto (Right) substitute for Dr. Okubo at the Award ceremony